Do you like Japanese dramas? I love watching Japanese dramas. Sometimes I spend all day on watching to finish all episodes. Episodes of dramas used to be up to 15 or 16 but nowadays most of dramas are concluded with 8 or 9 episodes. It has become much shorter with various reasons. Perhaps TV productions have low budgets to make dramas and people does not spend their times on watching TV like they used to because there are other ways of entertainments are become available for enjoyment now. I hardly watch TV, to be honest.
Many Japanese dramas and movies are based on manga stories.  Manga stories are in a broad range of genres, comics, action, detective, romance, adventure, fantasy and business etc、you name it!!! And many manga are read by people of all ages in Japan. So when manga stories are used for making dramas or films, people are looking forward to watch them.
Manga stories are typically printed in black and white.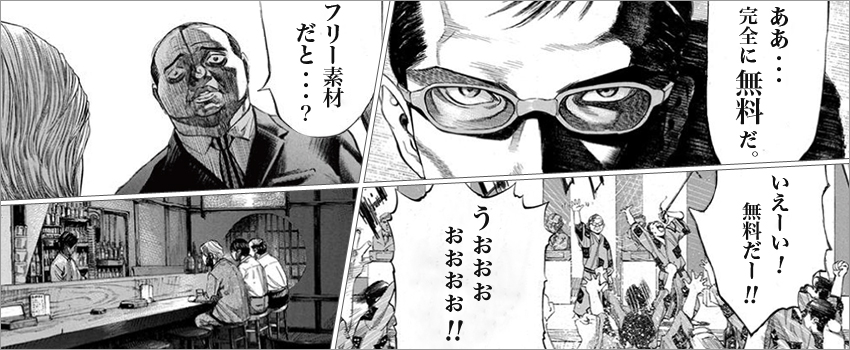 Today's Japanese drama is also based on a mange story. "Tramps Like Us" Tramps Like Us is a Japanese manga series which were written by Yoyoi Ogawa.
You are my pet
I watched a 2003 live-action drama but I prefer this remake 2017 live-action drama. The story is much interesting compared to a 2003 live-action drama. One of the reason is that perhaps the writer had completed the series by the time the remake 2017 was made.
All episodes are available to watch on YouTube with English subtitle. So if you are a Japanese manga fun and drama fun why don't you check it out. Learning Japanese from something you love is the best way to do! This drama for that purpose is recommendable.
「You're my pet」 The original story. 「きみはペット」原作ストーリー (gensaku)
A Japanese professional lady called "Sumire" works for a Japanese newspaper publishing company. Her appearance is just like a model and she is a intelligent and smart carrier woman. In real life, she is very sensitive and not expert in love affairs. She is having stressful times as she lost her love and was depromoted. One day she finds a young man who is dump inside a box in front of her home. She then suggests him to become her pet as he looks very much like her pet she used to keep. Surprisingly he accepts the suggestion without much resistance.
| EPISODE | JAPANESE TITLE | ENGLISH TITLE |
| --- | --- | --- |
| 1 | 美少年の飼い方 Bishonen no kai kata | How to keep a beautiful boy |
| 2 | ペットの効能 peto no kouno | Benefit of a Pet |
| 3 | 初めての男vsペット Hajimeteno otoko v peto | First Guy vs Pet |
| 4 | 誕生日の過ごし方 Tanjyobi no sugoshi kata | How to Spend a Birthday |
| 5 | 離れていても想ってます Hanarete itemo omotteru | I Think Even if I'm away |
| 6 | 正しい甘え方 Tadashii amae kata | Corrected Spoilings |
| 7 | うちへ帰ろう Uchi he kaero | Let's Go Home |
| 8 | かけがえのない存在 Kakegai no nai sonzai | Irreplaceable |
| 9 | ありのままの君を愛してる Arinomama no kimi o aishiteru | I Love You as You Are |
| 10 | 飼い主失格!? Kainushi shikkaku? | Disqualified Owner !? |
| 11 | Fight! | Fight! |
| 12 | 彼の居ぬ間に…Kare no imuma ni | While He Was Away… |
| 13 | スイッチ…ON Swtich on | Switch…ON |
| 14 | バイバイ、モモ…Bai bai momo | Farewell, Momo… |
| 15 | 甘い夢から覚めて..Amai yume kara samete | Awoken from a Sweet Dream. |
| 16 | 雨の日の約束 Ameno hi no yakusoku | Promise of a Rainy Day |
| | EXTRACTED FROM WIKIPEDIA | |
「You're my pet」The Casting 「きみは ペット」キャスト
The heroin and the hero
Iwase Sumire by Iriyama Noriko
Goda Takeshi (momo) by Shison Jun
「You're my pet」The theme songs 「きみはペット」主題歌 (syudaika)
The opening song "Rainbow Rain" by Yumemiru Adolescense
The ending song "Love Song" by Hitomi Kaji
「You're my pet」The background song 「きみはペット」 挿入曲 (sounyukyoku)
"Winding Road" by Def Will
The video is only available to watch on YouTube.
My reason for the choice
Simply love a romance.
Love the story line.
I found similarities in the heroin's personality specially when I was young.
Easy to follow the story and learn Japanese language with this video.
Love the theme songs.
Hope someone enjoy watching this video. Thank you for reading my blog!