Have you ever tried Japanese foods before? What kinds of Japanese foods do you know? Do you like cooking or eating out? I love both but eating out is sometimes good.
Today I will introduce the top 5 popular Japanese foods 2021 from the website called rtrp.jp. The further ranking please go to the rtrp.jp website. https://rtrp.jp/locations/38/categories/1/. Unfortunately, this website does not provide in English though. We can select the regions and types of foods before searching.
1. Ganso Hakata Mentai Jyu (元祖博多めんたい重)
6-16 Nichi nakasu Chuou ku Fukuoka City, Fukuoka Prefecture. 福岡県福岡市中央区西中洲6-15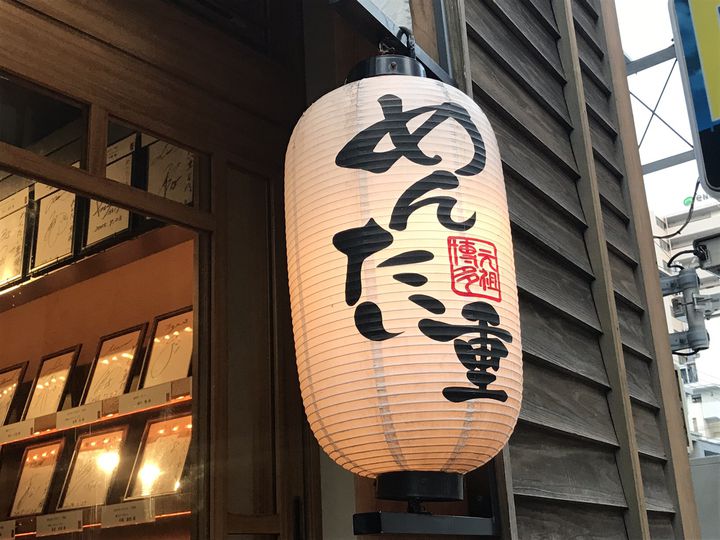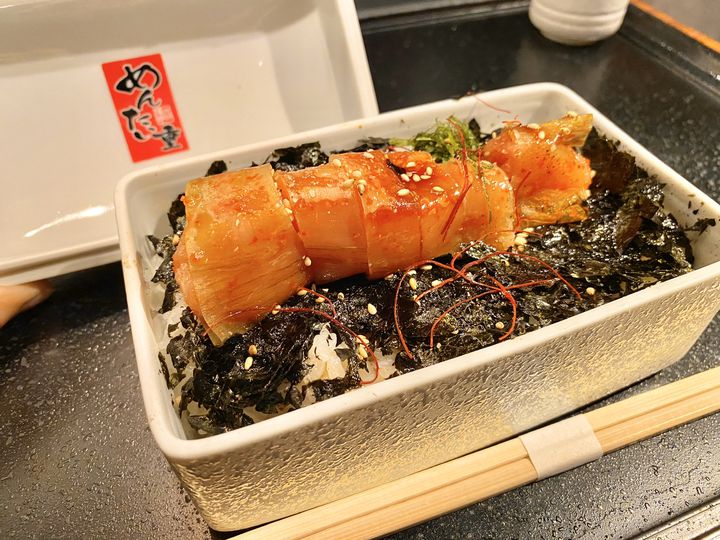 Do you know what is "mentaiko"/明太子? Mendaiko is a Pollock roe. The Japanese eat them either row or grilled. The Mentai jyu looks rather a big portion. jYU (重) means to layer (kasaneru). So mentai jyu is a mentaiko is layered on top of rice. The price seems to be a bit expensive, it's around 2000 yen.
2. Kagurazaka Saryo (神楽坂 茶寮 本店)
5 Chome-9 Kagurazaka, Shinjuku City, Tokyo 東京都新宿区神楽坂5-9
We would not believe that this is a part of the Tokyo. Kakurazaka is a place where the streets with a lot of atmosphere. The Saryo is the restaurant where we enjoy the Matcha funde 「抹茶フォンデュ」. Matcha (抹茶) is finely ground powder of specially grown and processed green tea . It is widely used for many. For example, matcha sponge cake, matcha ice cream, and what a surprise, matcha curry too.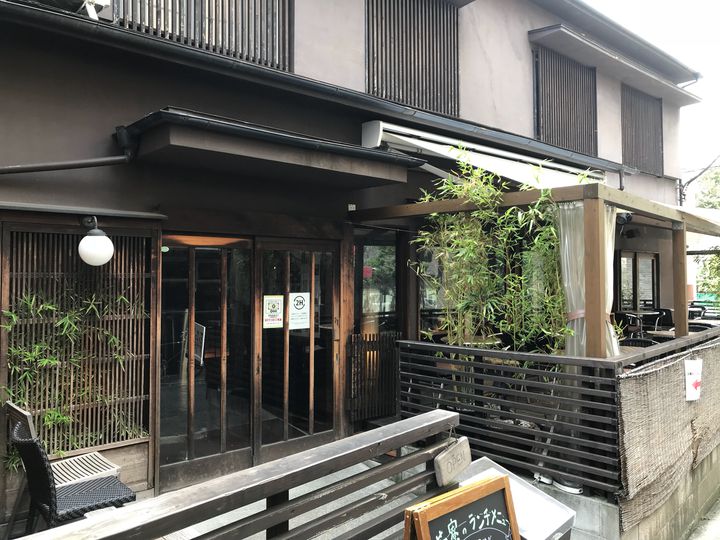 The matcha and chocolate are perfect match each other. We can get the strawberries, the crackers, Shiratama (白玉), which is a type of mochi, for fonde.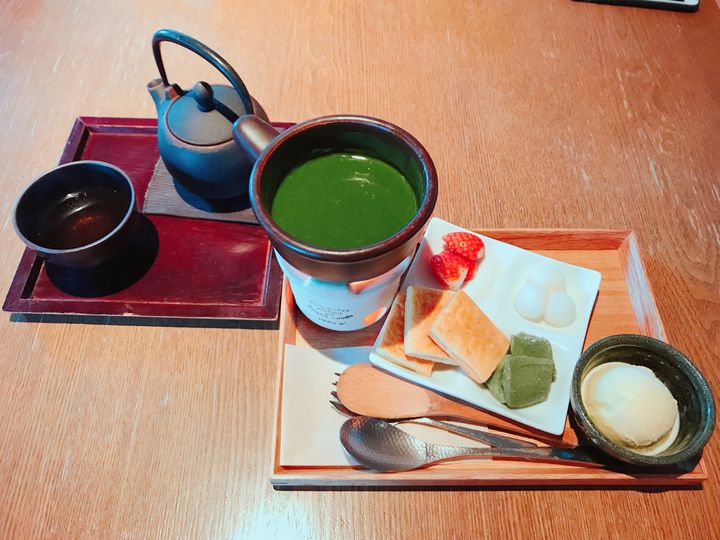 3. AWOMB
189 Ubayanagi, Nakagyo ku, Kyoto City, Kyoto 京都府京都市中京区姥柳町189
AWOMB is so popular that a booking is required in advance.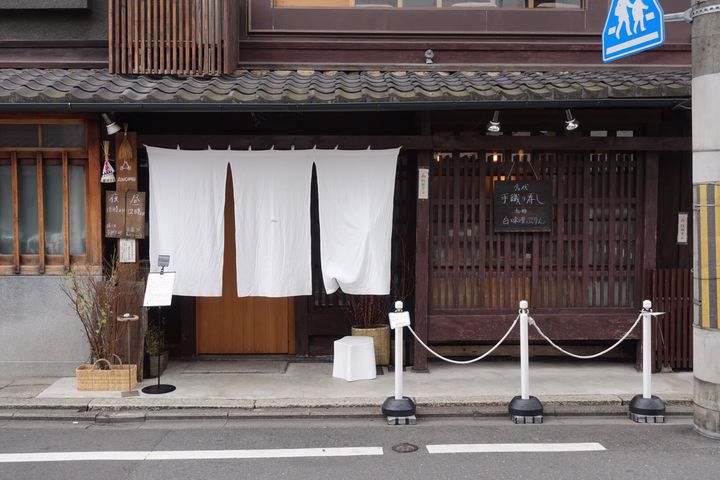 This is a cafe and Sushi restaurant. It is very famous for making your own sushi. (手織りすし), and truly unique and something you can't experience anywhere else. A various of kyoto's obonzai are displayed on a black plate and you can select your own choices and make your own sushi and take photos of them. Kyoto's Obonzai (おぼんざい) is a side dish, a traditional style of Japanese cuisine native to Kyoto. This is a place where your creativity and imagination skills will be tested. It looks so pretty and good on Instagram..
4. Shusai Soba Shodai (酒彩蕎麦 初代)
1 Chome−1−10, Ebisuminami, Shibuya-ku, Tokyo. 東京都渋谷区恵比寿南1-1-10 1階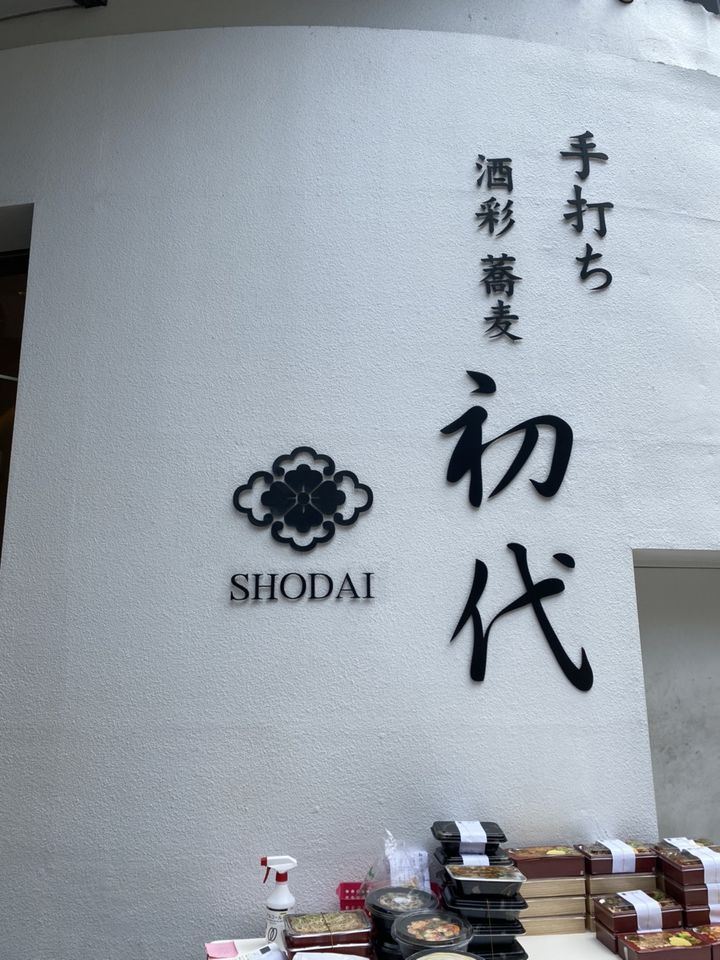 The Shodai is a soba restaurant, close to Ebisu station in Tokyo. Due to its popularity, the inside of the restaurant is always full of customers. The counter seats are available on the first floor where you can casually enjoy the meals, The second floor is for big groups of customers. The course menus are available to serve. At this luxury soba restaurant, the most popular menu is [white curry udon・白いカレーうどん]. This creamy white curry udon is the one you really want to try once! There are a wide ranging Japanese Sake available, and it would be ideal for a dinner!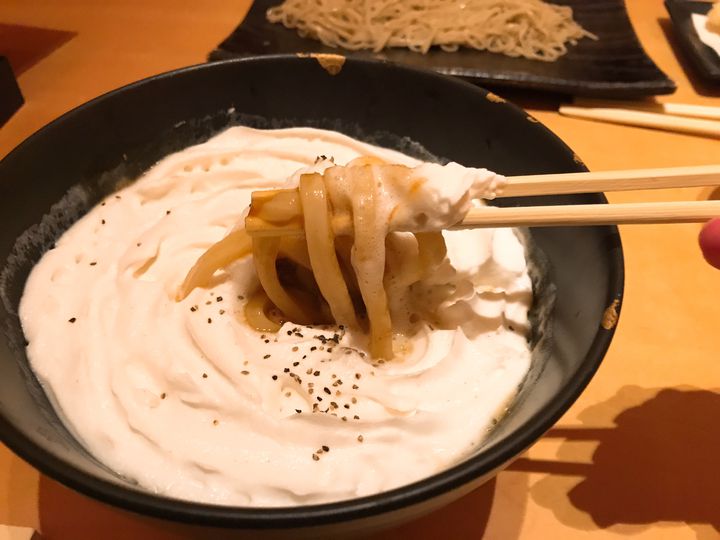 5. Tsujihan (つじ半)
3-1-15 Nihonbashi, Chuo-ku, Tokyo. 東京都中央区日本橋3-1-15久栄ビル1階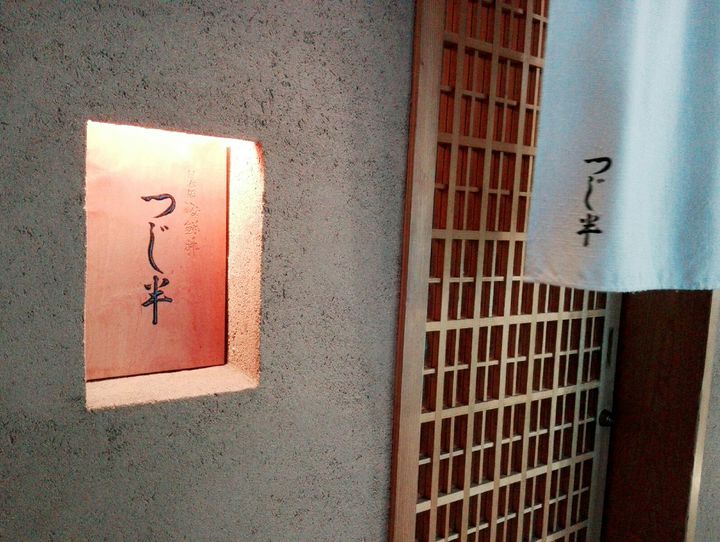 Appearently, the Tsuji han was introduced on TV. A long waiting time is expected but it is worth of waiting.
Specially this seafood donburi (海鮮丼) called [zeitaku don・ぜいたく丼] is a must try meal. On the rice, there are tuna, salmon roe, herring roe, and whelk shell topped. "Seitaku" means "extravagance・luxury". There are four selections of sho/松, chiku/竹、bai/梅, tokujyo/特上。Sho is the highest ranking (price wise, quality wise), then bai is the lowest ranking. As you choose highest ranking, you will get thing like "sea urchin" topping.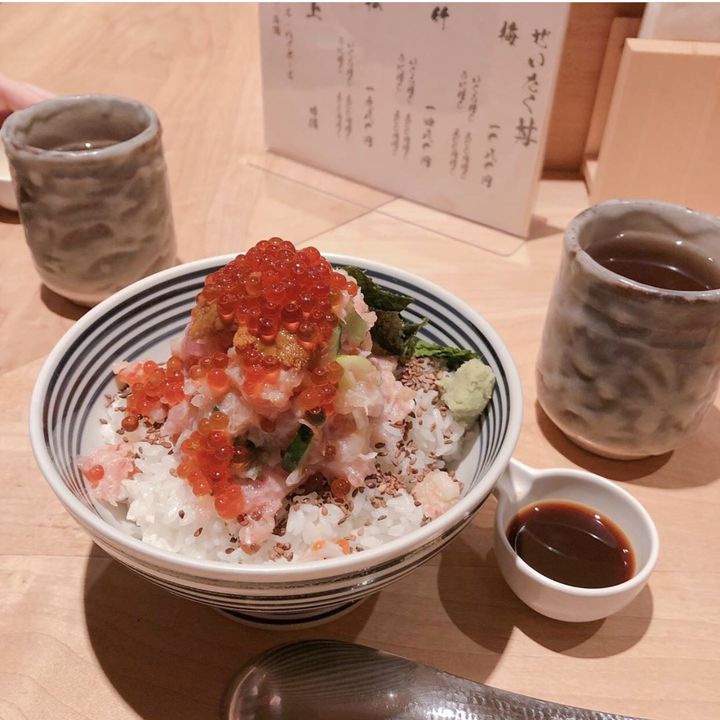 Top 5 The best Japanese foods by non-Japanese
I thought you might interest to know what non-Japanese like.
The Autumn Last year, TV Asashi asked non-Japanese people who have been living in Japan for over one year what Japanese foods they like the most.
Here is the ranking.
Hakata Noodle
Sushi at Tsukiji
The curry rice at Akihabara
The dumplings at Hakata
The yakiniku at Shibuya
Do you know some of them? If you visit Japan by any chance why not to try these foods.
Thank you for reading my blog.