It is already November! Time flies. The season of the autumn leaves. Christmas is just round the corner.
There are many events held in November in Japan. For instance, 3rd of November was a cultural day. However today I would like to introduce a special Japanese event which held on 15th. It is called Shichi-go-san.
What is the Shichi-go-san七・五・三?
七・五・三 is a festival held for the benefit of five-year old boys and three and seven years old girls, as traditional belief is that children of these ages are particular prone to danger and bad luck.
The origin
It has been said that it came from the three events which were held during the Heian period
Around age of three [Kamioki no ki] – the event of growing one's hair that was shaven before. In Heian period people used to believe that keeping our head clean prevents from illnesses and grows healthy hairs. Because of this belief there was a custom that the Japanese shaved boys and girls' hair soon after they were born.
Around age of five [Hakamagi no gi] – The event of dressing up with hakama 「はかま」 for a first time. From Edo period this was a event for only 5 years old boy.
Around age of seven [Obitoki no ki] – the even of changing the child's sash 「つけひも」 that girls used and stated using the same wide obi 「おび」as adults
Differs on the areas and families
Shichi-go-san is the event held nationwide. It can be seen some different cases for celebration at some areas. It might be held at different ages. In a case of the boys it is held at age of three and five, twice at Western Japan. At Eastern Japan, it tends to hold just once at age of around five.
What do Japanese do?
Visit local shrines
The parent dress their children in traditional kimono きもの and visit local shrines to pray that their children will grow healthy and strong. It does not has to be the local areas they live, they can choose any famous shrines or one is really special to them.
The children can be dressed up in a western style, a suit for a boy, one piece or a formal dress for a girl.
A prayer
Take a family photo/have a meal
After visiting the shrines and praying, some families might have a meal at a restaurant. May be having a special meal at their home. Some might order a celebration meal take away/out.
Give congratulation money
For uncles, aunts, and ground parents it will be an special expenses to give congratulation money to their nephew and niece and grandchildren. How much money they give are depending on a situation.
Get a Chitose Ame ちとせあめ・千歳飴
Before taking a photo it would be nice to get a Chitose Ame, because of its pretty colorful package, it is also nice to post photos at Instagram. It might be given at a shrine or a photo studio. If not we can get at a super market.
Accessaries – wagasa 和傘
Why not take a photo with a traditional Japanese umbrella? Various wagasa are available to rent and makes photos special!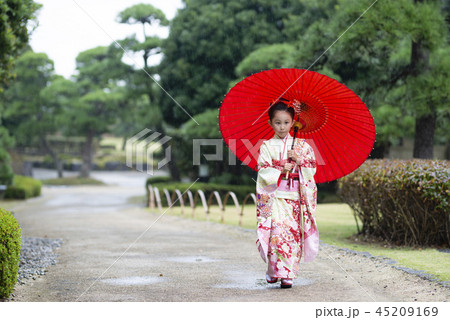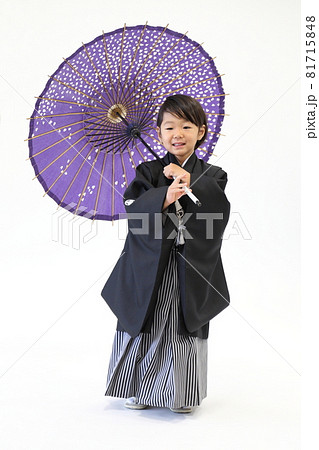 Plan Shichi-go-san
Prior to Schigo-go-san, necessary preparations and bookings are needed. Some families started planning six months before the event.
Decide a date for it
Contact families members
Book a shrines or a temple if necessary
Book a photo studio (photos can be taken at a shrines and a temple as well)
Book a restaurant
Decide what to do with kimono. Rent or purchase, and book.
Book a hair stylist ( normally he/she can do dressing a kimoto too), a make up artist etc.
Just like a wedding planning, spend some times on preparation for a special day of your children.
Thank you for visiting my blog!